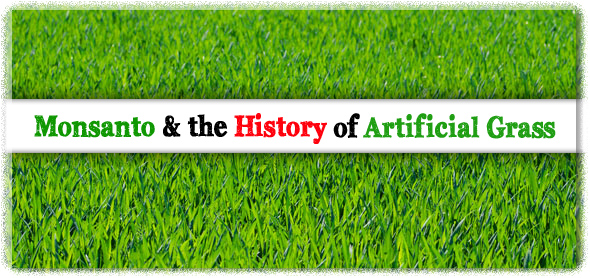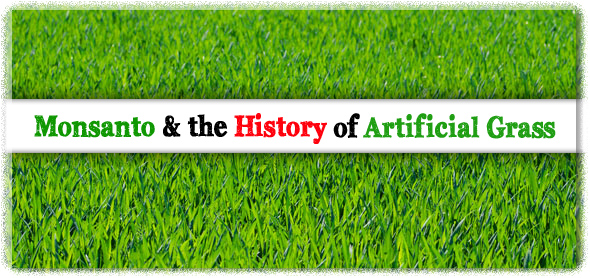 Artificial grass came into existence in the middle of the twentieth century. It came into existence to improve the physical fitness of the younger generation. It has gone through a series of changes to come to the present day's requirement.
In the 1950′s the Ford Foundation realized that the urban people were not as physically fit as their rural counterparts and wanted to improve their fitness levels. A subsidiary of the Monsanto Industries, the Chemstrand Company made a synthetic fiber that was used in carpets. These carpets were used in schools. This was a joint venture of Monsanto industries and the Ford Foundation's Educational Facilities Laboratory, whose head was Dr. Harold Gores. Dr. Gores suggested that the company Chemstrand make artificial playing fields.
In the 1960′s Monsanto Industries made a nylon fiber that was filled in carpets. This came to be known as 'Astroturf' and has since been used in playing fields. The research wing of Chemstrand did a lot of research on the artificial turf' to test its cushioning effect, effect of weather, drainage, wear and tear and flammability. The first installation of artificial grass was at Moses Brown School at Providence, Rhode Island in the year 1964. It was called 'Chemgrass'.
In 1965 Astrodome is built at Houston, Texas by Judge Roy Hofheins. He consults with Monsanto Industries about replacing natural grass with artificial grass. In 1966 the Astro's baseball season starts on 'Chemgrass' the artificial grass which was now named 'Astroturf' at Astrodome. The same year The Houston Oilers' play football on 'Astroturf' at Astrodome. In 1967, Indiana State University at Terre Haute, Indiana becomes the first outdoor stadium to have 'Astroturf'.
James M. Faria and Robert T. Wright of Monsanto Industries co invented 'Asroturf'. They applied for the patent on 25th December 1965 and got in on 25th July 1967.
In the 1970′s the artificial turf was mainly made of polypropylene. They were sand filled carpets. These had lower pile density than the original ones made by 'Astroturf'.
In the 1986 the Astroturf Industry Inc. was formed. Nylon carpets were used for field hockey and American football. Sand filled turf was used for recreational and other sports activities. Shockpads wee introduced to reduce injuries. Even then, the turf was too fast and too harsh for any type of sports involving contact.
The 1990′s saw the new type of artificial grass. This had long nylon fibers for grass and was filled wither with sand or rubber granules. This allowed for more air circulation, more cooling and less impact on falling. This is called the 3rd generation of Artificial Turf.
Soccer, rugby and hockey have always been played on natural grass. Other alternatives have been thought of such as clay and sand. Artificial turf has developed greatly over the years. In the last few years there have been many improvements and it has been used in many playing fields. The best part of it is that it can be used 24/7 without there being any change in the players performance.
The earlier versions were not too good to look at and were not that safe. Today with a lot of research done on it, it is liked for a variety of reasons. It is good to look at throughout the year. It is easy to maintain. It is environment friendly and does not need watering. It is safe as a playing area. The whole family including the children, the elders and the pets love it.
It can be used in the front of the house as a lawn, or in the backyard. It can be used in the kennel or pet area. It is great to use it in schools and playing fields. With it having many advantages over natural grass, it is definitely good to use it.
---