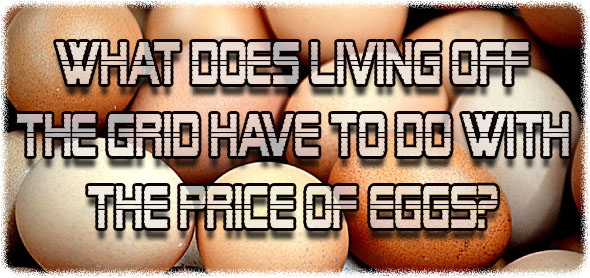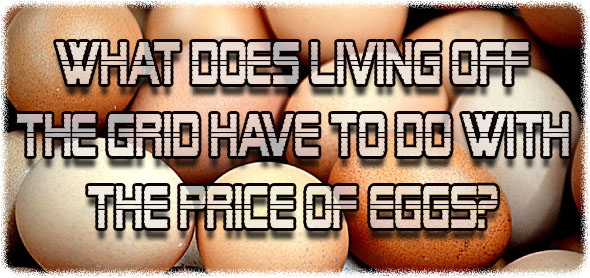 In California, due to the state's new cage law (Prop 2) which was put into effect recently due to voter's decision, the price of eggs has skyrocketed. According to Prop 2, this law prohibits the sale of shelled eggs if they are produced by hens that are confined. Whether this is accurate or not, prices continue to rise to the point where one has to decide if they want to buy eggs that may eventually cost the same as a sirloin steak.
"Every time a new law or regulation goes into effect the poor are always the ones that get hit the hardest. Why does it have to be so expensive to eat healthy? "
According to Dave Haylen with the California Grocers Association, Prop 2, in addition to the unseasonably cold weather in the area, have increased the costs in exporting. But Prop 2 is just one part of the problem egg prices are up. In fact, more of the nation's eggs are going to markets in Mexico and Canada and California is experiencing the shortage and rise in costs.
"We do have some eggs that are sold at the farmers' markets by small producers who aren't involved in small-cage egg production," Haylen said. "Most people who sell at farmers' markets have larger pens."
Is it better to give to local animal groups where the money does the most good or to lawyers and politicians who laws slowly take away our meat proteins one animal group at a time?
Most homemakers buy eggs by the dozen. And of course a happy hen will make a healthy egg. So perhaps this rising cost from unknown commercial egg producers is a great way to get people to bypass the supermarket entirely and start shopping directly at a farmers' market instead. This is a great way to get locally-grown, fresh fruit, vegetables, and other foods for you and your family. "Nutrient content in eggs from farm-fresh, free-range, grain-fed, hormone-free naturally-raised chickens is higher than in commercially raised eggs." Farmers' Markets also promote the humane treatment of animals.
So where does living off the grid fit into all of this?
Well, if you can create enough structure and balance in your own life, why have anyone else do it for you? By managing your own land, gardens, and raising your own hens, you can improve your life and economic status.
Fresh eggs can last for more than a week in the cupboard or on the counter. Another great reason to raise your own hens … you'll always have a food source!
If you decide that living off the grid is something you want to do, yet, getting started may feel quite overwhelming, you can simply start one step at a time. Every little bit makes a difference! Many people successfully live in the city or suburbs and have a small flock of laying hens. From the cities to the suburbs, living off grid doesn't necessarily mean living out in the wilderness… believe it or not. Sure you may have an address, pay rent and obey rules and regulations, but this doesn't mean that you can't start making a difference in your own life. Many urban and suburban areas allow chickens. There may also be urban farming groups and communities in your area where to can get a head start and get to know others who have the same passion for living free.
All in all, fresh eggs are better anyway. And what better way to get back at corporations who want to hit consumers hard with high prices?… Just don't buy it – GROW IT! Now that's a power play.

A Participant Guide: How Industrial Food is Making Us Sicker, Fatter, and Poorer-And What You Can Do About It
Food, Inc. is guaranteed to shake up our perceptions of what we eat. This powerful documentary deconstructing the corporate food industry in America was hailed by Entertainment Weekly as "more than a terrific movie—it's an important movie." Aided by expert commentators such as Michael Pollan and Eric Schlosser, the film poses questions such as: Where has my food come from, and who has processed it? What are the giant agribusinesses and what stake do they have in maintaining the status quo of food production and consumption? How can I feed my family healthy foods affordably?